Odometer
Your dealership's online performance at a glance.
The problem
Many auto dealers know that their website analytics are important, but don't have the time to learn the ins and outs of complex software.
Odometer is an analytics dashboard that aggregates data from several sources and displays only the information that dealers need to know. A modular system lets individuals at the dealership customize their dashboard so that the data they need at a glance is easily found.
Our goals
Uncover what dealership employees need to know to set them up for success
Serve up that data in a palatable, flexible, and engaging way
Adaptation
A dashboard was also built for Spark STX, a vehicle test drive management app for use by sales staff at dealerships. As another product within the same family, this dashboard got a similar look and feel to the main Odometer dashboard to ensure ease of use for clients using multiple products.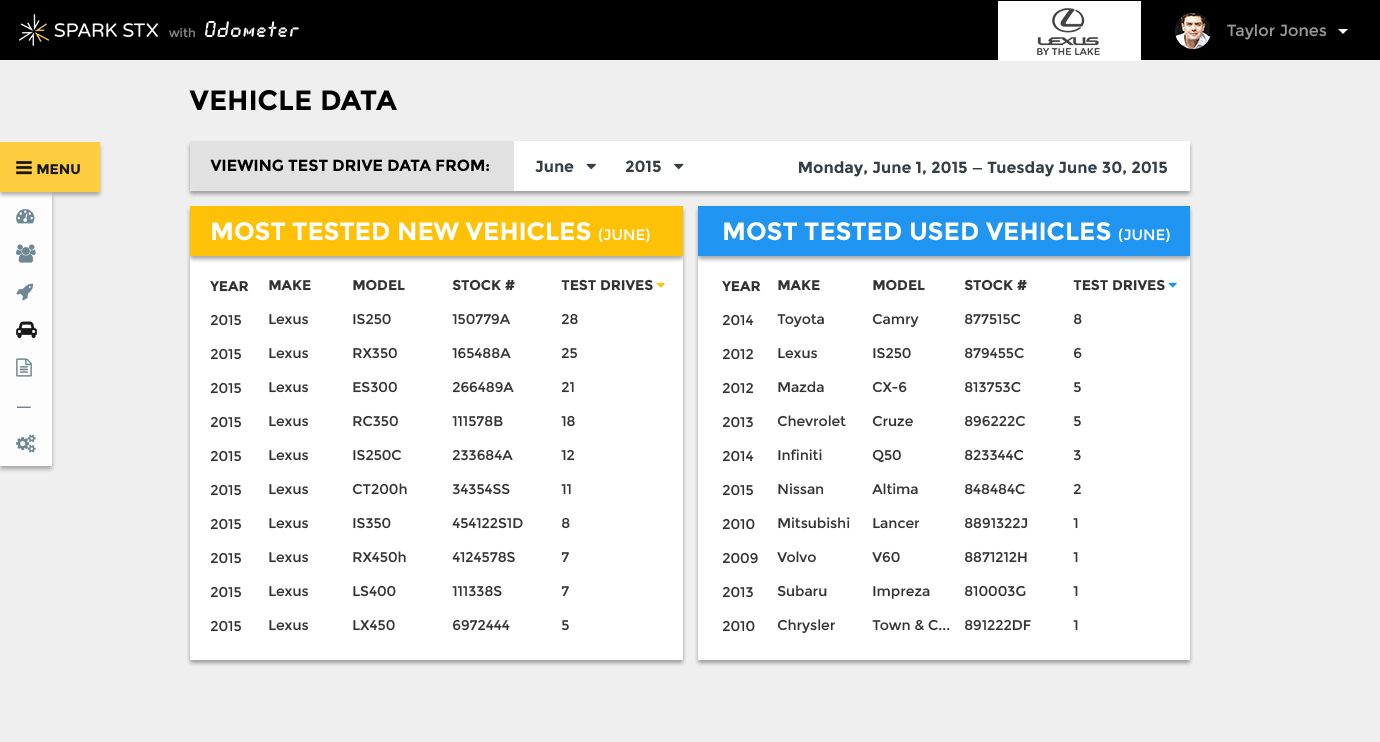 Key Features
Interactive lead map
Isolate leads by neighbourhood or see the distribution of cool/warm/hot across an area
Lot-ready list
Call out the vehicle pages with the most page views so the dealership detailing team can make sure they're ready to go, in case someone drops by.
Google Analytics integration
Cut down on the number of tabs and logins you need open at one time, and pull in only the most relevant bits and pieces.
Process
A few of the earlier versions of the dashboard. Experimenting with colour, layout, data visualization, and the elements included.
Isabelle Santiago: UX design, UI design
Todd Lawson: Creative direction
Ted Sczelecki: Development
Steve Southin: Strategy
Working with Isabelle is always effortless. She will take an idea and make it look and function better than any expectations.
- Ted Scelecki, Fullstack Developer
Isabelle Santiago